Outdoor woodwork projects require wood glue capable of standing up to Mother Nature. In addition to the occasional rain, such glue should also withstand temperature swings and impact shocks from the everyday happenings of a busy household. More importantly, the adhesive must be strong enough to hold your pieces of wood in place for eternity.
The standout wood glue options are discussed herein to guarantee success on your next outdoor project.
Types of Wood Glue
Before going wood glue shopping, it is imperative first to understand the different types available in the market. There are three primary varieties: PVA (polyvinyl acetate), polyurethane, and CA (cyanoacrylate).
PVA
This is a rubber synthetic polymer. It is only toxic if ingested and is soluble in water. The white kind is ideal for indoor use, while the yellow type, commonly referred to as carpenter's glue, is ideal for outdoor projects. While PVA is reputed for its practically permanent joints, it does not stain well and is likely to leave a residue that damages the wood's finish. Therefore, you should wipe off excess PVA while it is still wet.
Polyurethane
This plastic resin is hailed for its ability to form long-lasting, flexible wood joints. Unlike most glues, it is activated by moisture, thus bonding best under humid conditions. It stains better than PVA, but you should still use mineral spirits to wipe off excess glue when wet.
CA
Also known as superglue, this acrylic resin is known for its ability to dry almost immediately. However, it is very rigid, making it ideal for temporary bonds such as holding wood reinforcements on chair joints. It has a short shelf life of fewer than twelve months and can be washed off from the skin using acetone.
The best wood glue for outdoor projects
The crème de la crème of outdoor wood glue is the Everbuild 502 All Purpose Weatherproof Wood Adhesive. It is a high-strength glue with water and moisture resistance properties, making it perfect for outdoor activities. It is superior to most adhesives because of its conformity to BS 14256 creep resistance and EN 204 (D3) water resistance standards, guaranteeing that your wood joints will remain intact for a lifetime.
Additionally, it has the shortest set time of any PVA model (10 minutes), thus helping you save time on large projects. Contrastingly, it takes 24 hours to cure. The Everbuild 502 also dries clear, does minimal wood staining, and is easily wiped off using water. The icing on the cake is that this adhesive comes in a 1 litre package, meaning there is more than enough to go around.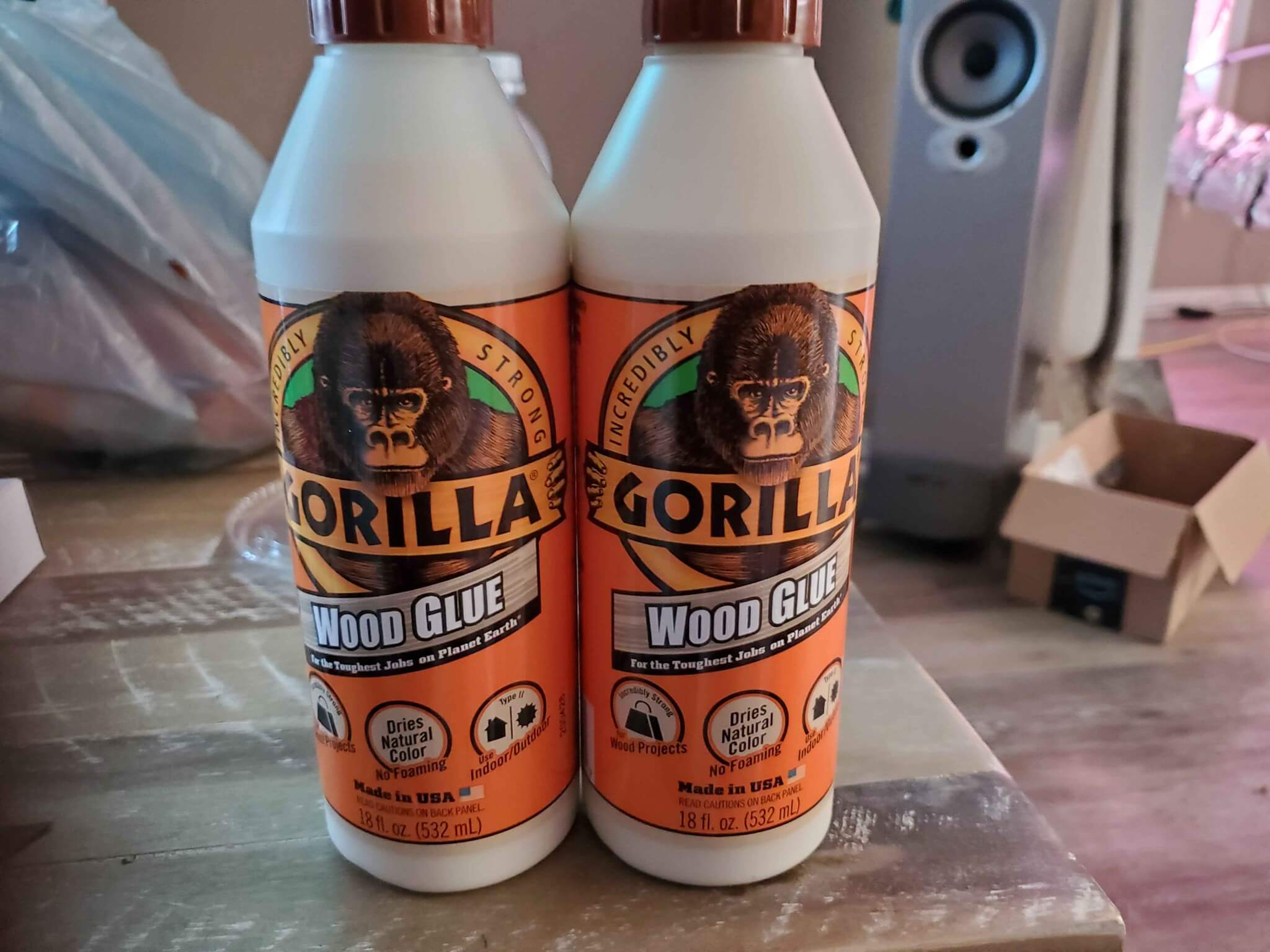 Another adhesive known for its gluey outdoor glory is the Gorilla Wood glue. This PVA fixative is resistant to water, moisture, and temperature variations, making it capable of maintaining high-strength bonds for a long time. It would take ape-like strength to separate Gorilla-bonded pieces of wood, hence its interesting brand name.
Just like the Everbuild 502, this fixative is simply cleaned with water while wet or sanded down if dry. It also stains easily and dries to a seamless, tan color for a uniform wood finish. Its package also features an anti-clog nozzle to prevent glue build-up. On the flip side, it is shy of size and set time compared to the Everbuild 502, as it takes 30 minutes to set and comes in a small package of just 236 ml.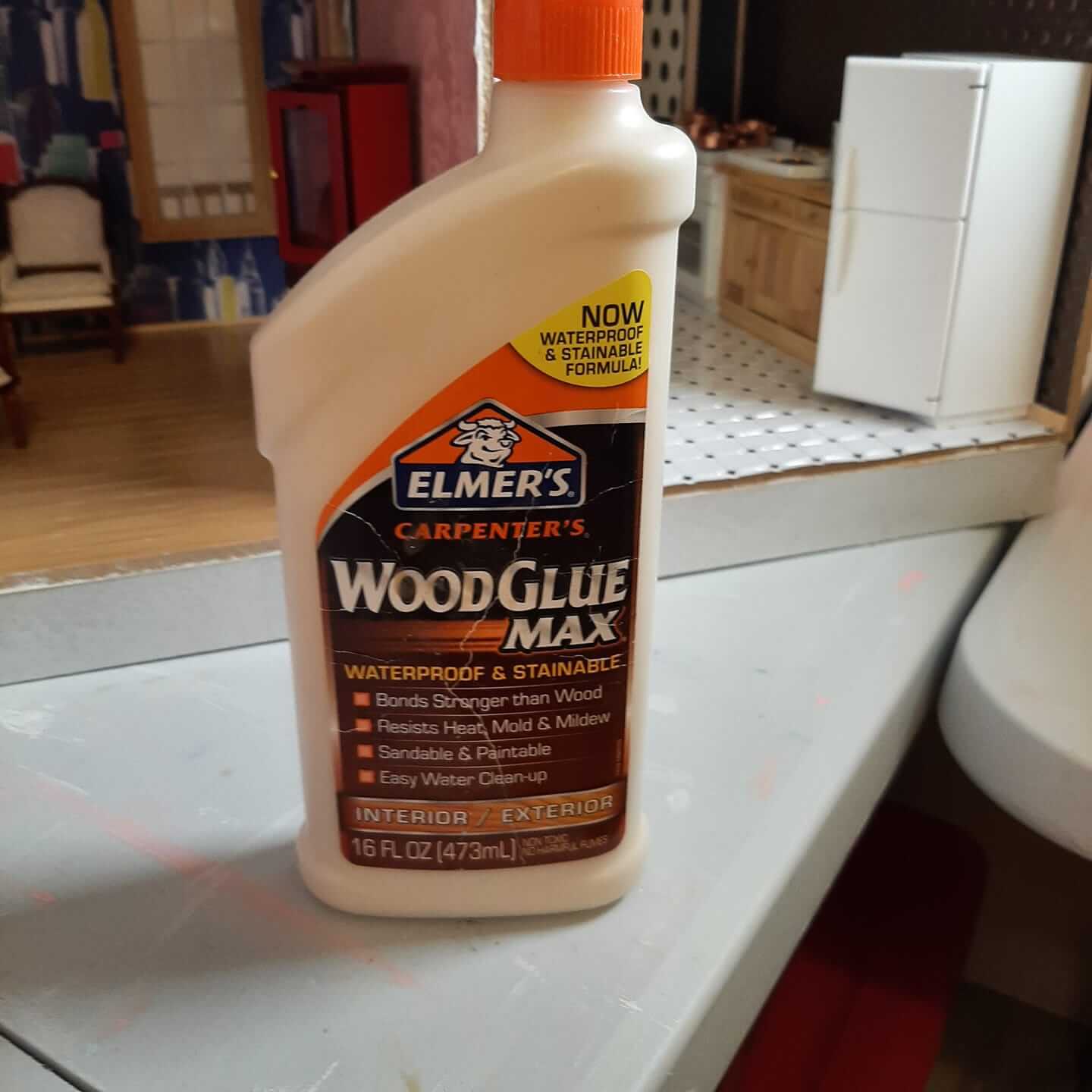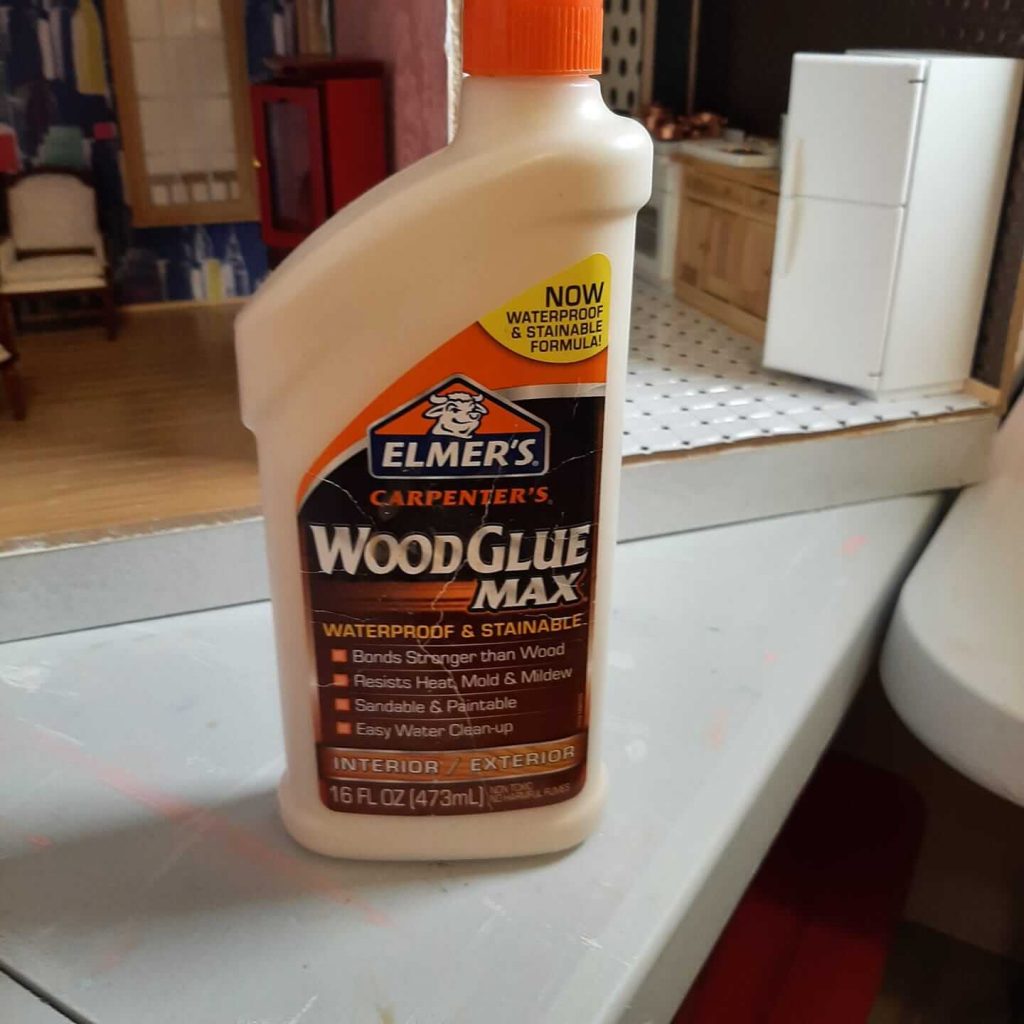 Elmer's Carpenter's Wood Glue Max is the best bang for your buck. This adhesive offers you maximum bond strength at a lower than average price. It is also easily stainable, paintable, sandable when dry, and cleanable with water when wet. More importantly, it is a waterproof PVA and heat-resistant, making it ideal for outdoor carpentry.
Despite being a cheap alternative to other superior brands such as Everbuild 502, Elmer's Carpenter's wood Glue Max also dries to a natural tan color that complements the wood finish. However, it has a long cure time of 24 hours.
Other Notable Wood Glues for Outdoors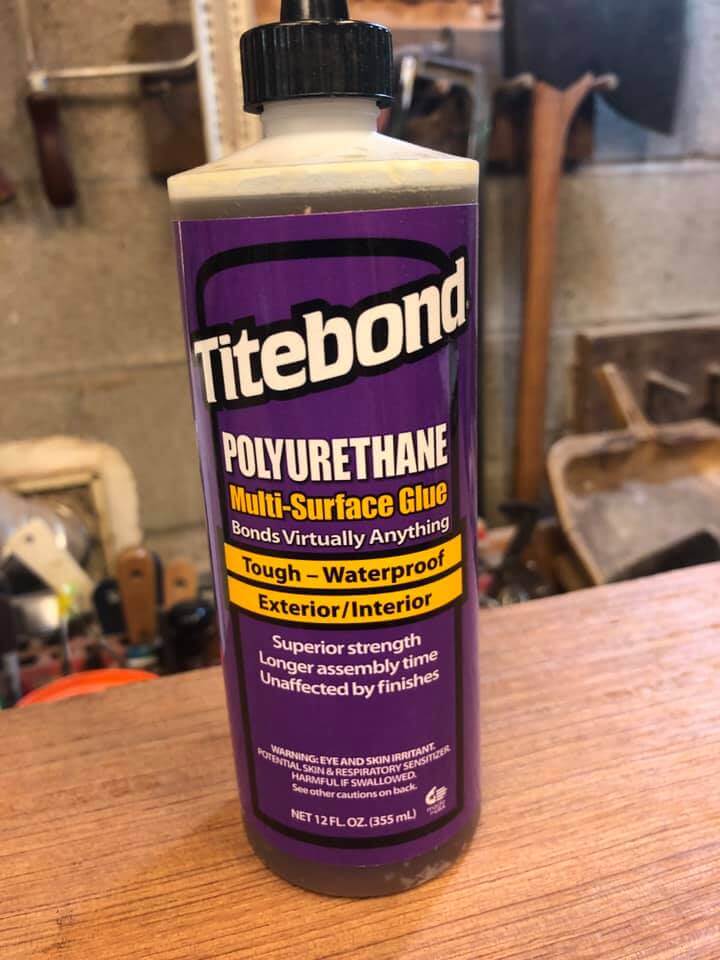 This is one of the best polyurethane-based fixatives available in the market. It matches up to the high-strength bonds of PVA varieties, but as an added advantage, it does not run quite as much as these varieties, making it easier to apply. Also, it has a relatively long set time of 25 minutes, but it cures in less than 4 hours.
The primary disadvantage of using Titebond Polyurethane Glue is that it expands if not clamped early enough. Moreover, it can only be cleaned up using mineral spirits or sanding when dry.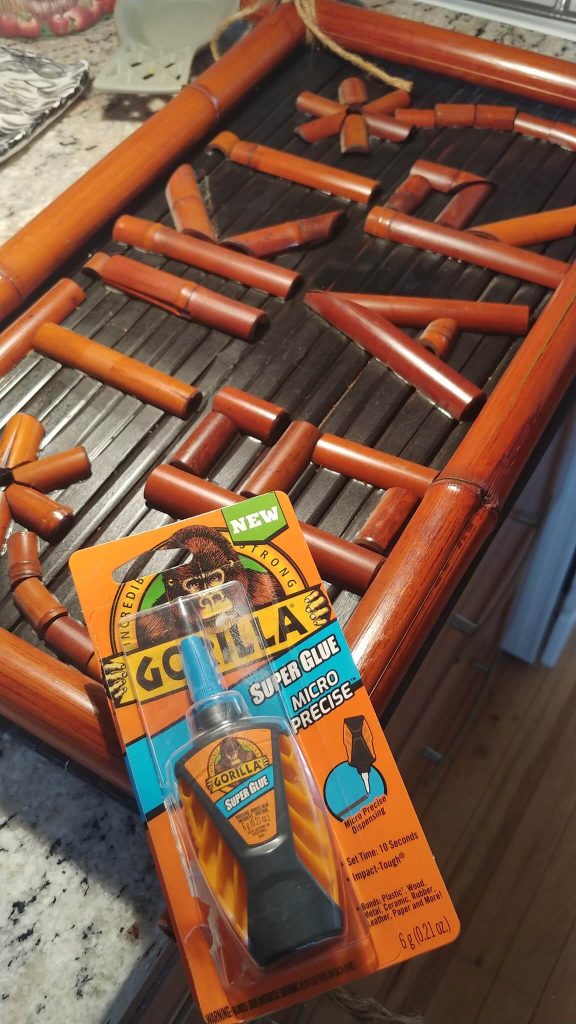 This is by far the best CA glue for small fixes. In addition to its strong bond, its packaging features a tapered nozzle for enhanced precision application in tight joints.
It is also ideal for outdoor temperatures as it can withstand up to 105 °C. However, it is negatively impacted by water and moisture, making it ideal only for temporary fixes. Gorilla Super Glue Micro Precise Liquid dries instantly but needs 24 hours to cure fully.  
What to look for in Good Outdoor Wood Glue
To choose the right wood glue for your outdoor woodwork needs, there are certain factors that you need to put into consideration. These include:
Type
Polyurethane is the strongest variety but it is difficult to clean up and can swell if not clamped accordingly. Contrastingly, PVA is also a strong bond, cleans up easily, and is more readily available in the market. Lastly, CA is not as strong as PVA or polyurethane. Nonetheless, it is ideal for small, temporary fixes due to its short setting time and high rigidity.
Dry Time
If saving time is a priority, pick a wood glue variety with a short setting and curing time. CA will offer the shortest setting time but is only ideal for quick, temporary fixes.
Colour
The color of your wood glue is likely to affect the wood's finish. Hide glue, made from animal collagen, comes in a wood-like tan color that matches well with any natural finish. However, it bubbles and cracks when exposed to latex paint. The yellow PVA is arguably the best pick since it also comes in a natural tan color and is durable.
Moisture Resistance
This is a must-have for any outdoor glue. Most PVA and polyurethane wood glues form water-resistant bonds, allowing them to withstand rainfall.  
Best wood glue for outdoors: Conclusion
Weather resistance is the most fundamental attribute of any good outdoor wood adhesive. Everbuild 502 All Purpose Weatherproof Wood Adhesive is the pick of the bunch as its high-strength bonds can withstand extreme temperatures or rainfall, and it has the shortest PVA set time of 10 minutes. Gorilla Wood Glue is also a notable variety due to its high-strength bond, limited staining, and easy cleanup. However, compared to the Everbuild 502, it has a longer set time and is not as cost-effective since it comes in a smaller package. Lastly, the Gorilla Super Glue Micro Precise Liquid stands out as the most affordable outdoor wood glue.