When you are in the process of repainting your walls or refurbishing an old piece of furniture, you will probably face a tough decision about choosing the kind of finish you need. Most of the time, knowing the difference between gloss vs semi-gloss vs satin finishes would help in choosing the correct finish.
The primary difference between gloss and satin finishes is the polish, as satin seems matte while gloss is reflective. Nonetheless, the two have other differences worthy of consideration, including the ability to hide imperfections and durability.
Both products are top-rated, with each fitting a specific situation. Additionally, if you have difficulty choosing between the two, you will be in for a unique challenge when you realize there are more options, such as semi-gloss.
However, it may be easy to select the proper finish that suits your project if you understand each option perfectly while looking at each prospect's circumstances.
In detail, let's look at the comparison and describe the satin and gloss finish to determine which will be best for your project.
A Comparison between Satin, Semi-Gloss, and Gloss Finishes
Understanding Varnish Sheen
There are three main types of varnish finishes satin, semi-gloss, and gloss. The amount of sheen is determined by how smooth or rough a surface is after it's been sanded. Here's what you need to know about each type:
Satin Varnish: A low sheen, non-reflective finish that provides a low level of protection from moisture. It's also very easy to apply in thin coats that can penetrate deep into the wood grain (great for distressed finishes). Some people prefer satin because it doesn't show imperfections as much as other varnish finishes.
Semi-Gloss Varnish: Has more shine than satin but less than gloss. This finish looks great on furniture and cabinets, but be careful with large areas because semi-gloss tends to show imperfections more than other options.
Gloss Varnish: Provides maximum protection against moisture while still allowing some light reflection so that your project has a high-end look without being too shiny. If you want your project to look like it came right out of a furniture store, then go with gloss—but keep in mind that if there are any flaws they will stand out like crazy! Also, note that gloss requires at least two coats.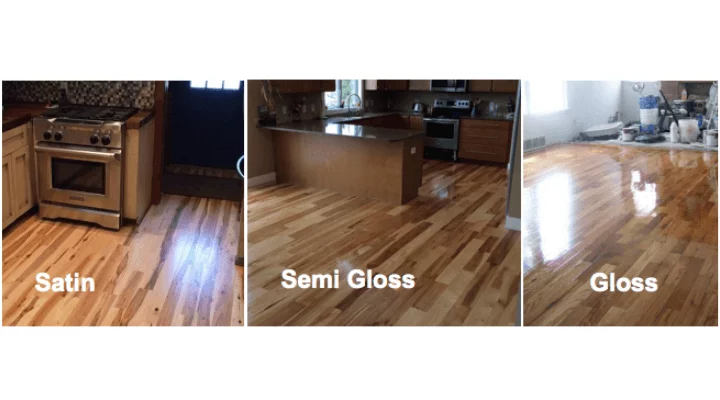 Satin vs Semi-Gloss vs Gloss
At times, the easiest way of gauging which finish will work for you is to compare satin, semi-gloss, and gloss. Through the comparison, you will understand the best suited for your specific project.
The primary difference between the three is the sheen, with satin paint barely having any shining characteristics and the shiniest being gloss.
Although gloss and semi-gloss finishes are durable, a satin finish also provides the same protection and withstands wear and tear. Therefore, apart from the sheen, the three finishes are highly comparable.
However, since all the finishes vary in light reflection, each is better suited for specific situations. Let's now compare them to help you determine which option is best suited for your specific project.
Satin vs. Semi-Gloss finish on furniture
Semi-gloss and satin paint is almost similar in terms of sheen.
However, semi-gloss paint provides more light reflection than satin. As a result, paint colors may seem a bit altered, depending on the color of the light and the amount of light in the room. Nonetheless, a semi-gloss finish on furniture may provide a richness that may be lacking in a satin finish on the same furniture.
A semi-gloss finish is a viable choice for areas prone to touch, including cabinets and furniture. Furthermore, the paint is durable and resistant to moisture, making it ideal for bathrooms and kitchens or furniture in areas prone to moisture.
In most cases, the sheen is not screaming, so it can be a good choice if you want to brighten up a slightly lit room.
Satin paint usually works best when you are trying to hide imperfections. Since it reflects less light, the edges of the dents are barely visible. A satin finish also works well in large areas where light reflection may be too overwhelming.
Satin vs Gloss
Satin and gloss are considered entirely different when considering the sheen aspect. When placed next to each other, a satin finish is seen as leaning more towards matte as it only offers a gentle sheen compared to a gloss, which is the shiniest.
Due to the contrast, the two can work perfectly together.
Gloss and satin finishes are reasonably durable, so they can be applied in almost all rooms.
Satin is usually less intense when applied on walls, thereby providing actual experiences in color because it is not altered by reflection.
Gloss paint is an excellent choice for accent and trims pieces because of its ability to bounce light and draw attention to unique features in the room.
Gloss vs semi-gloss
The most significant contrast between the two is the sheen. A gloss finish is shinier than a semi-gloss finish.
Gloss paint works particularly well on trim, molding, and furniture pieces, where the surface should be free of imperfections.
Painting such items makes them stand out, and anyone would conclude that you are a professional designer.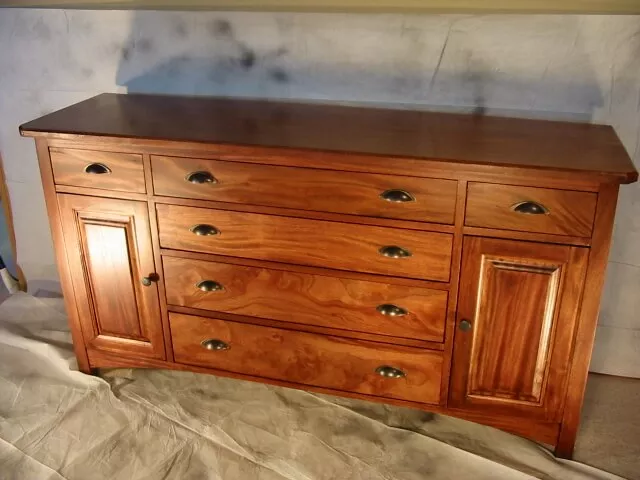 On the other hand, gloss should not be applied on large walls, as it would seem too exaggerated. At times, it becomes too overwhelming even after being applied to a single wall.
It is advisable to use semi-gloss when covering a large area, especially if you need your sheen to be noticeable.
Satin vs. semi-gloss wood finish
The difference between clear satin and clear gloss paint is the luster.
When it comes to clear satin vs clear gloss, I always give the same answer. Clear Satin paint provides a velvet-ish look with only a slight shine.
On the other hand, clear gloss paint offers a lacquer-like finish to your surface, and light bounces off it dramatically because it is highly reflective. So it's all about preference.
A clear coat of paint is usually applied on top of the conventional colored paint and protects the colored surface as it reduces the chances of the color wearing off with time.
Clear paint also helps in altering the shininess of existing paint. For instance, you can change the sheen of a piece of furniture with a matte finish by applying a clear coat of gloss paint. The clear coat will preserve the color and brighten the piece because of the reflective nature of the clear gloss paint.
Satin Finish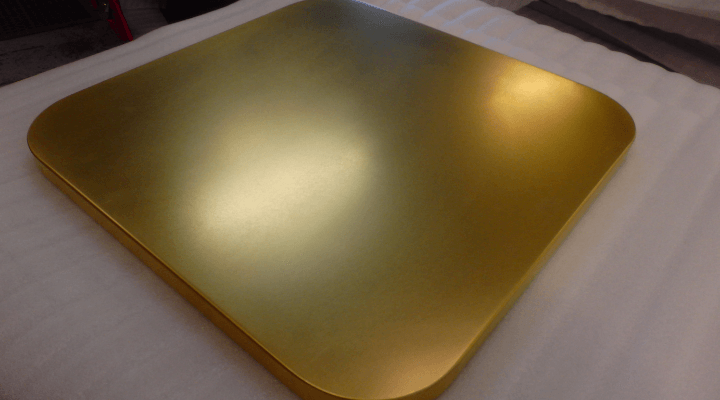 A satin finish provides a slight sheen. It is not entirely matte since it partially reflects light. As such, it does not give a particularly reflective surface. In most cases, the light bouncing back from the surface is not noticeable.
Additionally, the paint's sheen is determined by the presence of blinders, as the lower, the amount of binder to pigment leads to a less reflective surface.
Satin Finish Products
Different products offer a satin finish, ensuring that you have a variety to choose from when refinishing, repainting, or just finishing a new project.
Each satin product works perfectly under a specific scenario. For instance, you probably use paint to apply color and add a finish to your project. On the other hand, clear coatings and sealants do not change the project's appearance but may alter the sheen.
In general, the satin finish may be in the form of paint, clear coat, spray paint, varnish, sealant, stain, and furniture wax.
Benefits of Satin Finish
When you use a satin finish, one of your benefits is a smooth feeling surface. A satin finish ensures your surface does not have a sticky feeling as your hand glides smoothly on the surface as you feel it.
Additionally, satin products are usually resistant to wear and tear and are easy to clean the surface using various cleaners without worrying about causing damage.
Moreover, satin products can hide imperfections. This is because satin products do not reflect much light, and as a result, minor dents are not noticeable. However, it is worth noting that applying a satin product does not necessarily mean that it will cover all the imperfections. It only does a better job of partially hiding them than gloss.
Also, satin products provide a more accurate color than glossier products, primarily because they reflect less light and decrease the likelihood of the color of the light altering the actual appearance.
The downsides of satin
A satin finish does not entirely hide imperfections, especially significant dents.
Besides, satin paint may be problematic to touch up. The spots usually stand out instead of blending, even when adding multiple paint layers.
Although most satin finishes are durable, they are not more moisture or stain-resistant than other options. However, that does not mean they do not offer protection. They are just not as strong as other options.
The final product may also be unsatisfactory when you apply satin paint unevenly. As such, you may opt not to use it, especially if you know you are not experienced in painting.
Where is a satin finish good at?
Satin paints and finishes can be best applied to high-traffic areas, large spaces, and high-touch surfaces.
It is the best choice for a master bedroom and the living room since reflective paint could be too overwhelming in such areas.
A satin is also an excellent option for children's bedrooms because the surface is durable and easy to clean.
Additionally, you can apply satin products on kitchen and hallway walls since they have a lot of movement. There are greater chances of the walls becoming dirty in such areas, and satin paint can easily be cleaned using various cleaning products.
Semi-Gloss Finish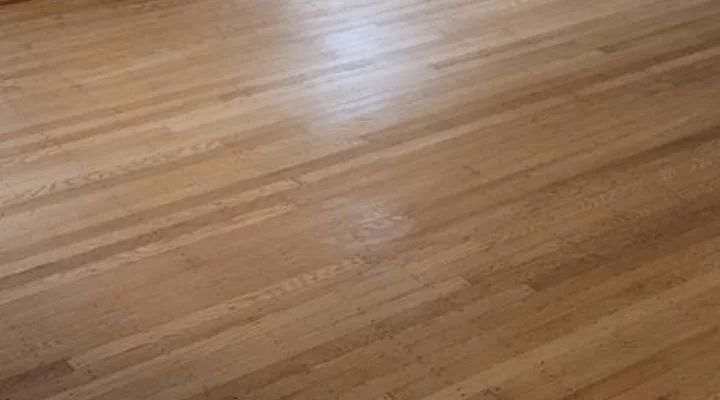 A project whose surface has been applied with a semi-gloss finish has more sheen than a satin finish.
Although it is not highly reflective, light bounces off its surface, making it visually noticeable. Nonetheless, the reflection is not overwhelmingly distracting even after the finish has been applied to a large area.
Forms of Semi-Gloss Products
Semi-gloss finishes come in different product forms.
The Benefits of Semi-Gloss Finishes
Semi-gloss finishes are typically very durable. Their durability enables them to withstand serious scrubbing when you are cleaning your surface.
Additionally, a semi-gloss finish protects the surface against moisture, making it ideal for areas prone to humidity.
You can also brighten your room when applying semi-gloss paint on your walls. This is because semi-gloss paint partially reflects light and causes it to bounce around the entire room. Semi-gloss paint would be essential in a small room with a bit of light.
Setbacks of Semi-Gloss Finishes
Most semi-gloss finishes tend to highlight imperfections instead of hiding them. For instance, if your wall has a dent, semi-gloss paint highlights it and makes it more visible as light bounces off the edges.
A semi-gloss finish can also seem weird if it is applied and streaks. It makes the sheen uneven, and thus it ends up making the imperfection stand out.
Which Areas Are Best for Semi-Gloss Finish?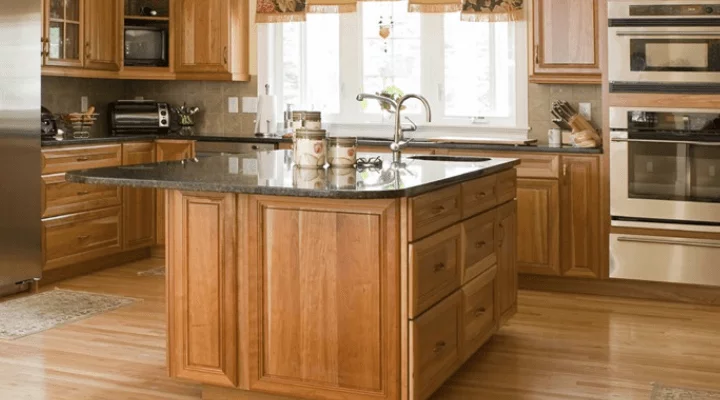 One of the best qualities of semi-gloss paint is moisture-resistant, making it ideal for application in bathrooms and kitchens.
Additionally, semi-gloss paint is durable and has the capability of withstanding scrubbing. This factor makes it even more ideal for kitchens and bathrooms, as they are among the most scrubbed areas in your home.
Apart from being ideal for walls, a semi-gloss finish is also suitable for specific furniture pieces, including dressers, cabinets, and bookshelves.
Due to the benefits explained above, a semi-gloss finish would be a viable option for applying to kitchen and bathroom cabinets.
A semi-gloss finish would also be a good choice for trim and molding. As mentioned, semi-gloss finishes are durable and can endure scrubbing; therefore, they are ideal for trim.
Additionally, the reflective feature of semi-gloss paint makes the colors visually attractive.
Gloss Finishes
If you want your surface to shine to the fullest, you need to apply a gloss finish.
This is the shiniest option for any finish, providing surfaces with a slick appearance reflecting a considerable amount of light.
Forms of Gloss Finish
Gloss finishes come in various forms like satin and semi-gloss finishes, including clear coat, paint, stain, spray paint, sealant, and vanish.
It is worth noting that furniture wax is not used to help the surface achieve a gloss finish. Although it can have a gloss appearance when polished and buffed, the best option for a fully reflective finish on your furniture is a gloss finish product.
The Benefits of Gloss Finishes
Gloss finishes provide the applied area with a highly durable and easily cleanable surface. In most cases, your surface will also be resistant to moisture and staining.
Additionally, a gloss finish ensures the room is bright as it reflects any light within the area. As a result, dark rooms and corners will automatically seem brighter even when there is only a single source of light.
Setbacks of Gloss Finishes
The most significant challenge about gloss finishes is that they highlight imperfections.
Even the slightest imperfection will be visible with a gloss finish and appear glaring after applying a gloss finish to the surface. As such, you should ensure your surface is completely smooth before you apply a gloss finish.
Additionally, a gloss finish may be too overwhelming when applied in an ample space or a room with excess light due to its highly reflective nature. In most cases, applying gloss paint to an entire room is considered going overboard as the room will seem too bright.
Furthermore, it may be difficult to tell which color you have chosen on your surface. This is because gloss is highly reflective, and the appearance may change depending on the color of the light being reflected. The appearance varies depending on the bulb's color in the room and the direction from which sunlight comes.
Ideal Places for a Gloss Finish
It would be best to use gloss paint strategically because of its reflective nature. A gloss finish is the best option for molding and trim. It would also work effectively for small furniture items, such as side tables. but not so great for the dining table. For that, check out this resource
For fun, you can also combine gloss with satin, which makes the surface seem more attractive. Apply satin on your surface, and then use the same color to create gloss-finished stripes or designs. The final product will be attractive and unique.
Conclusion:

the difference between gloss vs semi-gloss vs satin finishes

When beginning your project, it is essential to know whether you need satin, semi-gloss, or gloss paint, depending on the project you intend to paint. Although the three may be confusing, it is advisable to always seek help at the local paint shop before purchasing, as it would help ensure your project is flawless.