When finishing wooden surfaces such as floors, furniture, or kitchen tops with polyurethane, consideration is paid to the protective quality of the specific product in hand. Depending on the base element of the polyurethane, i.e., water or oil, the protection given to your wooden surfaces varies. Similarly, the appearance of the wooden surface is as important a consideration when deciding on the finish.
Sheen is the common term employed when it comes to the appearance of the different poly products, and it simply means the level of reflection of light of the polyurethane once it dries. Different sheen levels are available for the various products out there, with some of the most commonly available discussed below. 
Polyurethane Satin finish
Appearance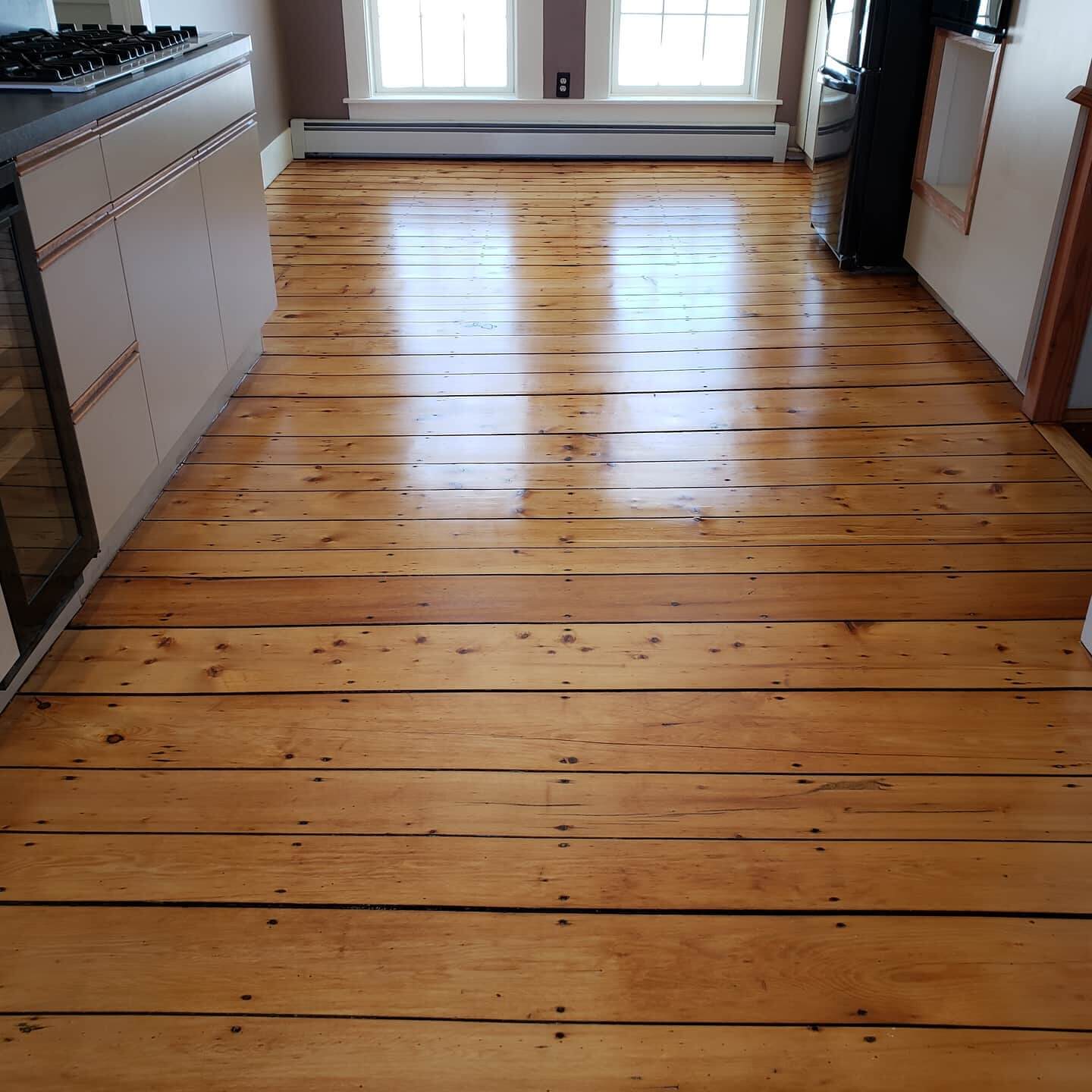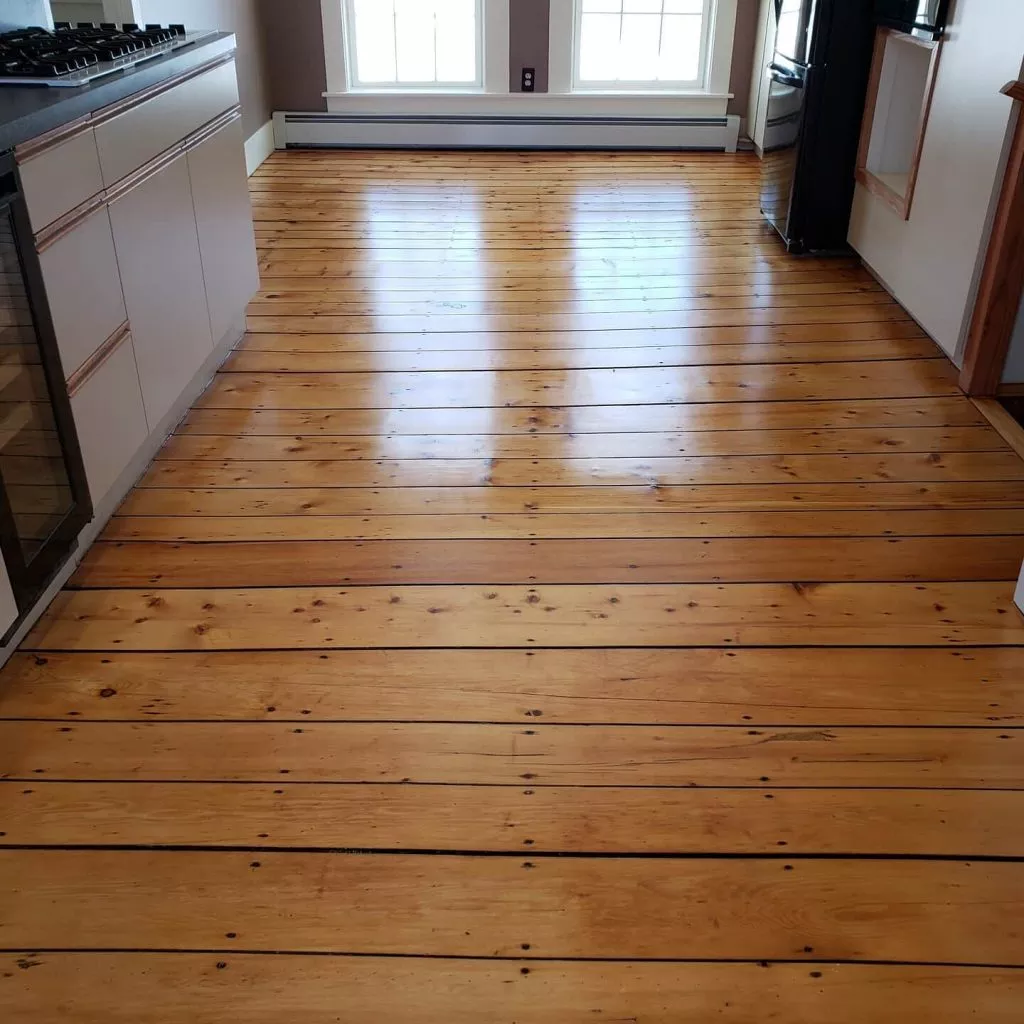 Satin finish polyurethane is one of the most favored sheens among customers due to its unique appearance. Satin sheen differs from other types of sheens by the amount of light it can reflect. This type of finish generally reflects a minimum amount of light, giving it a duller, low-sheen appearance, which means it is less shiny. However, due to this quality, it can better hide faults on the wooden surface.
Durability
Being dull due to limited light reflection is advantageous when it comes to the durability of the finish. Polyurethane finishes that reflect much light have a higher sheen. Consequently, any deterioration over time becomes more conspicuous. On the other hand, the satin finish is less reflective of light, making it easier to hide damages hence fewer repairs. Therefore, the satin finish is considerably durable.
Maintenance
Satin finish polyurethane, dirt, debris, scuff marks, and other imperfections are less visible and will require less frequent cleaning and maintenance. See cleaning polyurethane
polyurethane Matte finish
Appearance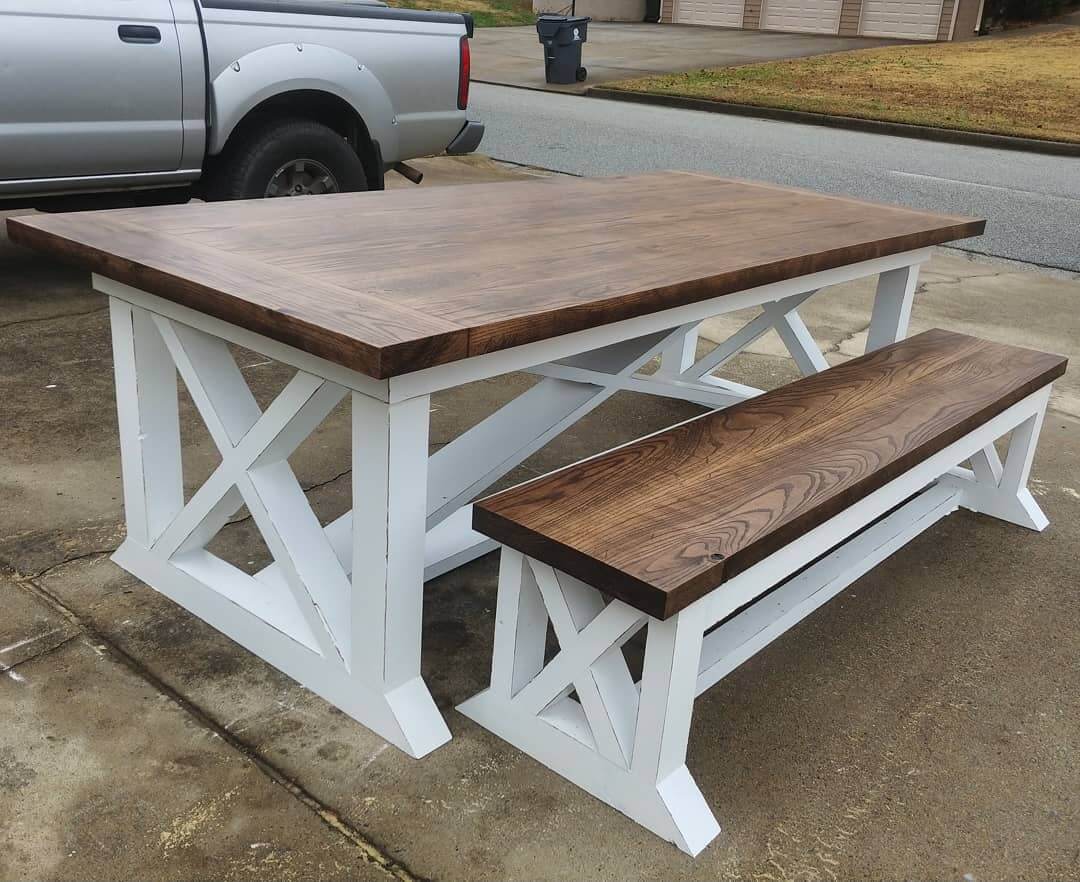 Polyurethane products contain a flattening paste that determines the amount of sheen. Matte finish polyurethane includes the most amount of flattening paste. Consequently, this type of finish reflects the least amount of light. Therefore, if you are going for no sheen to preserve the rustic natural look of your wooden furniture, then matte polyurethane is the best bet with a 15-30% gloss level.
Durability
Due to its near-no-sheen characteristic, matte polyurethane is the best in terms of durability. The resulting flat appearance due to no light reflection is the best surface to hide scuffs, smudges, and other flaws. Moreover, damages such as scratches or other abrasions are less conspicuous. In fact, with matte poly, these imperfections are least noticeable.
Maintenance
Due to this impeccable characteristic of hiding flows suffered, especially in high traffic areas, matte polyurethane is the best when it comes to maintenance. This finish requires minor maintenance since the faults are rarely noticeable. Compared to other sheens, this one requires the most spaced-out intervals of clean-up or refinishing.
polyurethane Gloss finish
Appearance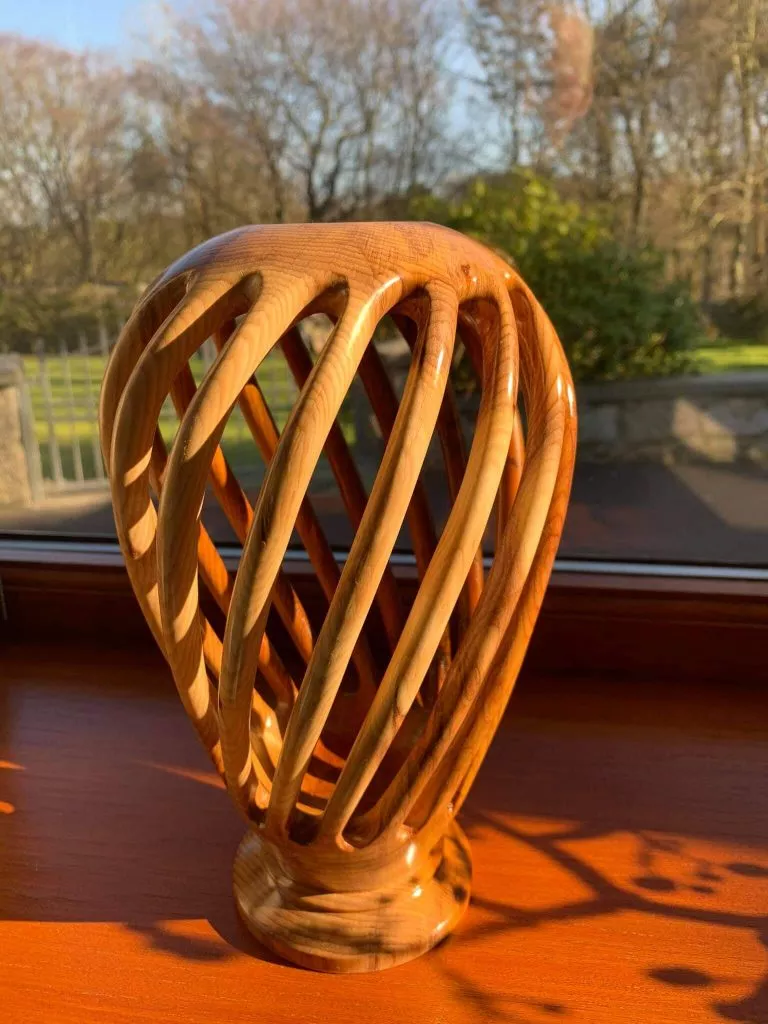 Gloss sheen polyurethane, as the name suggests, is glossier. This means that it has a specific level of shine. These polyurethane products with a gloss characteristic contain different levels of flattening paste responsible for the shiny appearance. However, the flattening paste is considerably lower in these products than in matte or satin polyurethane products.
Durability.
Due to varying degrees of conspicuous sheen, Gloss finish polyurethane reflects considerable amounts of light. Consequently, the resulting shiny surface cannot hide imperfections on the wooden surface. Moreover, scratches and abrasions obtained in time become easily noticeable as such gloss sheen finishes are considerably less durable compared to matte and satin poly finishes.
Maintenance
The high-level sheen characteristic of gloss finish polyurethane is a disadvantage when it comes to maintenance actions such as cleaning up or refinishing. For instance, when used in high traffic areas, the abrasions from being walked on or played on by children and pets become noticeable quickly. Therefore, frequent maintenance is needed to maintain the gloss sheen.
polyurethane Semi-gloss finish
Appearance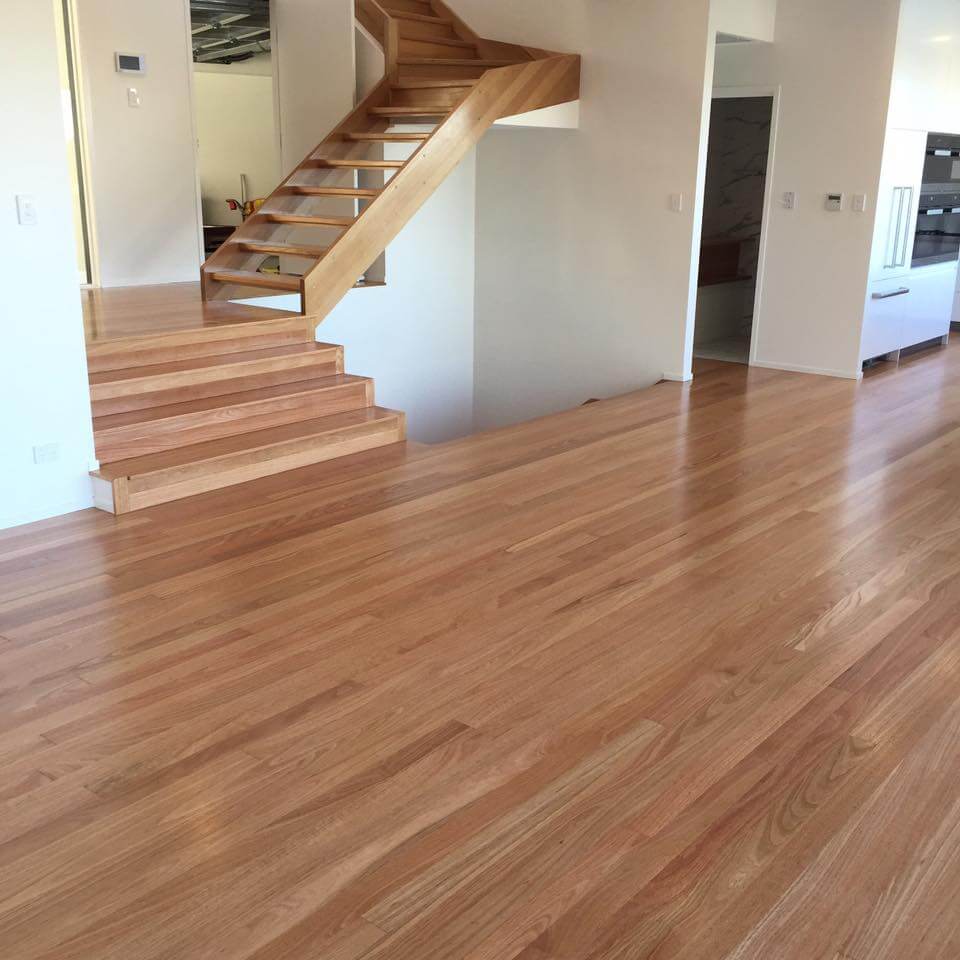 Regarding most products, semi-gloss polyurethane is the common term applied instead of just gloss. This type of finish has more sheen than satin and matte but is lower than high gloss. This means that it reflects more light than matte and satin. Consequently, surfaces appear shinier with a look that highlights the beauty of the wood.
Durability
While shinier surfaces are easy to clean due to a semi-gloss finish, they are less durable than matte and satin. This is particularly true for high-traffic surfaces such as the flooring of a home with children and pets. The scratches, dust, and stains sustained on such surfaces are readily noticeable for semi-gloss finishes.
Maintenance
Frequent maintenance is required for semi-gloss finishes due to their considerably higher sheen. Despite being pleasing, this high-luster appearance records faults and abrasions more readily. Being more reflective, dirt and stains are more noticeable within short periods. As a result, more frequent maintenance is needed compared to satin and matte finish polyurethane.   
high gloss polyurethane
Appearance
High-gloss finish polyurethane products contain the least amount of flattening paste among all the poly products available. Due to minimal levels of this paste, high-gloss finish polyurethane has the highest level of luster. This means that give your wooden surfaces the highest level of sheen because they reflect the most light.
Durability
This type of sheen experiences the most significant durability disadvantage. Due to their high luster surfaces, these products are very susceptible to dust. Dust particles, stains, and scratches become easily noticeable. As a result, these are the least durable among all the sheens available.
Maintenance
High-gloss sheen requires the most amount of maintenance. When used on high-traffic surfaces, high-gloss sheen polyurethane takes on the most damage of all the glosses available. High traffic activities such as being frequently walked on or played on will result in the most damage. Such injuries and stains necessitate frequent clean-up and maintenance. Due to poor durability and the frequency of care needed, this sheen is avoided for home use and high traffic areas.
Polyurethane sheen comparison
Gloss vs. satin
Several factors determine the choice between gloss and satin. For instance, gloss finish polyurethane is most suitable when a high luster look is desirable. On the other hand, a satin finish is best suited to surfaces after the protective qualities of polyurethane. Gloss sheen has more luster than satin.
Gloss vs. semi-gloss
Gloss sheen polyurethane contains a more flattening paste than a semi-gloss finish. As such, a semi-gloss finish is shinier than gloss. However, when it comes to durability, gloss is more durable and easier to maintain than semi-gloss due to the simple fact that semi-gloss reflects more light making flaws obtained by the wood noticeable more quickly.
Matte vs. satin
Matte finish polyurethane contains the most amount of flattening paste. As a result, it has a gloss percentage of between 15 and 30. On the other hand, satin is second to matte in terms of luster. While being shinier than matte at 30-40%, the gloss has less sheen than the other poly products. Matte is the most durable sheen and requires the least amount of maintenance.